(Finally) Meeting Elizabeth Karlson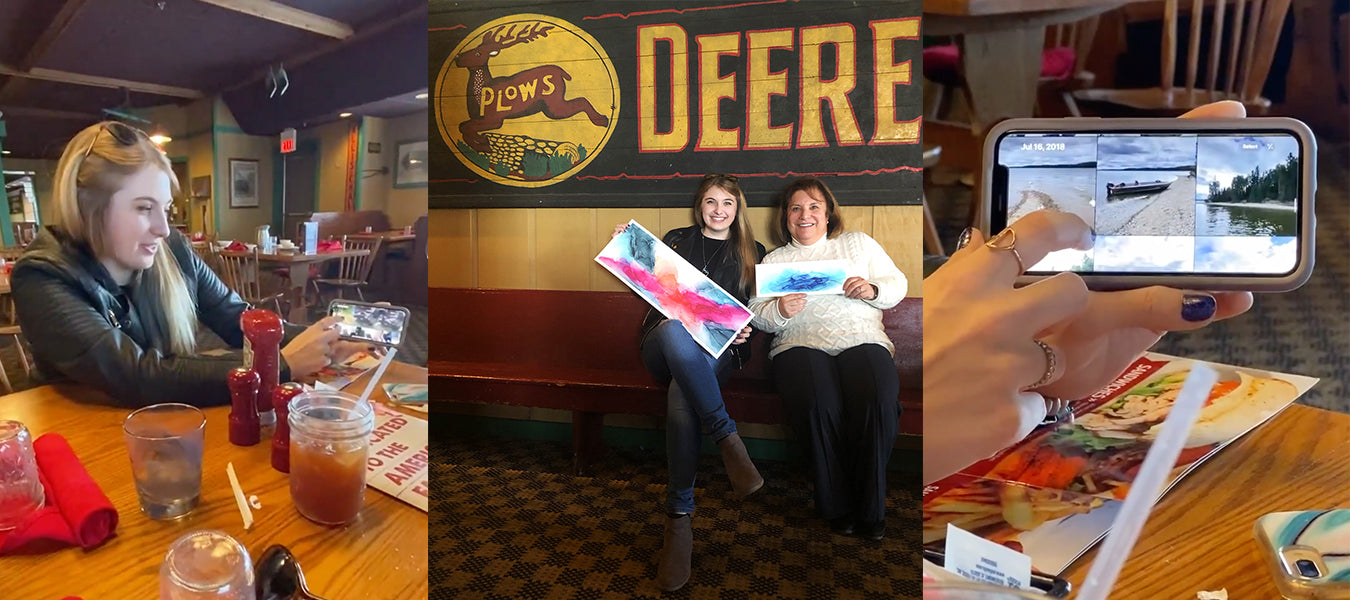 The Creation of our First Collection
After the concept of Artistscent first came to me, I realized I would need to find an artist that was not only willing to license their work for a scented candle, but one that would also enjoy the experience of translating their paintings into the scent they imagined for their work. I came upon Elizabeth Karlson quite by accident.
One day, I was at the beach with my husband who was fishing (we live near the NJ shore and he loves to fish!). I had my iPad and my hotspot so I decided to search for Licensing tradeshows, figuring there would be links to artists willing to license their work. I found a great site and one by one, I went to the artist links, looking for art that inspired me and would fit a fragrance concept. I came upon Elizabeth Karlson Art and instantly fell in love with her unique work in alcohol inks.
I reached out to Lizzi on her website, spoke to her about the concept and started working with her. For this first line, we decided to commission Lizzi to do a series of paintings in different colors so these paintings are exclusive to Artistscent. Over the course of nearly 2 years, we collaborated on this project without meeting. I was fascinated by some of the scents that Lizzi conceived - two of them were nothing like what I would have done (Soul Flame and Dockside Morning) as my training would have had me correlate scents primarily to  color (and other target market factors) but Lizzi was inspired by happy memories which dictated her scent experience.
In early March 2020 (right before Covid restrictions hit) Ilene and I traveled to Chicago and we finally got to meet Lizzi in person! It was a great meeting. Lizzi is not only talented, she is also kind, sweet and passionate about what she does. She described to us how her paintings were often inspired by photographs (see some of our videos), a few of them taken by her as she is a wonderful photographer as well.  We talked about how interesting and fun the experience of translating her beautiful work into scents was and how we all looked forward to this launch.  We couldn't have picked a better artist collaboration for our first collection!  
The craziest part of this story is that Lizzi told me she never participated or dealt with the licensing company where I found her link - she had never even heard of them. Sometimes things are just meant to be!!