The Fine Art of Glass Screening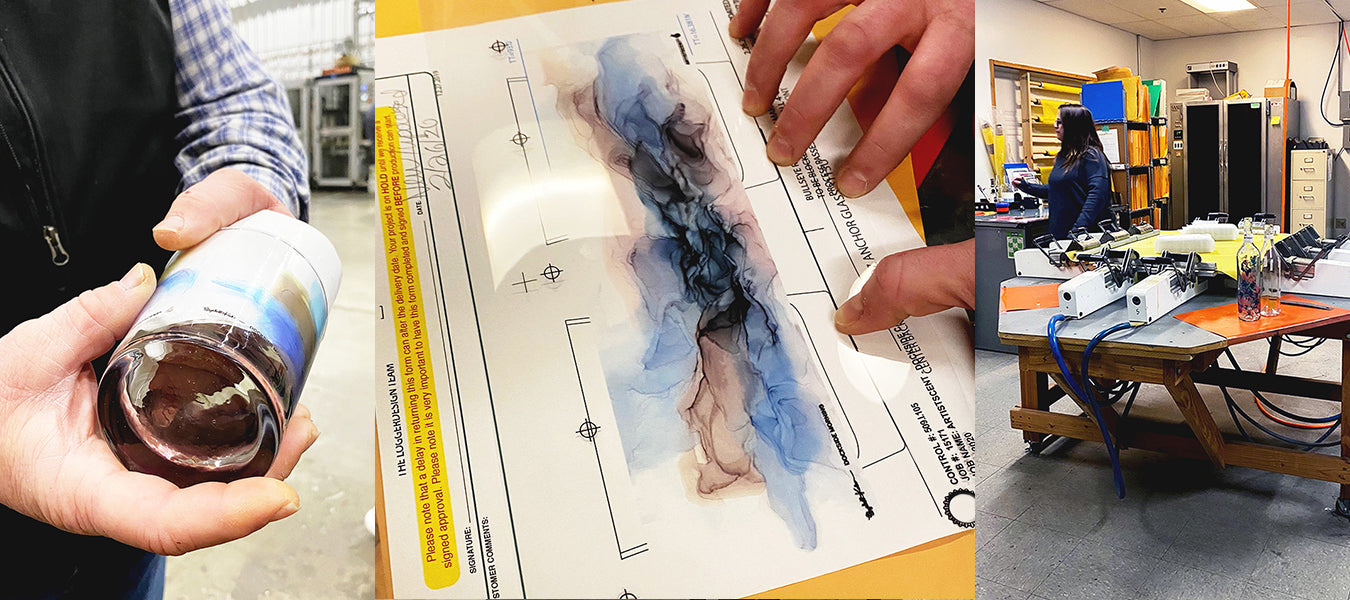 Stunning original work by our artists, forever screened onto each glass.
This is a painstaking process which we were able observe on press earlier this year. There are multiple screens that had to be made and multiple passes through the printer to attain the best color and image. The way the screens are created is an art unto itself as they are done in separate colors which are then laid on top of each other. When first setting this up our glass decorator had to optimize every step to minimize the glass breaking, machine readjustments—etc. It took a couple of days to get the process to go smoothly.
Since each glass is individually screened, each one is slightly different and a little masterpiece all its own!
We work with the best glass screen printer in the country. Their patience, attention to detail and deep knowledge of the process allowed us to achieve something really different in the decoration of candle glass. As an added bonus, they are  wonderful people! Thanks to Steve, Brianna, Cindi and the entire team!