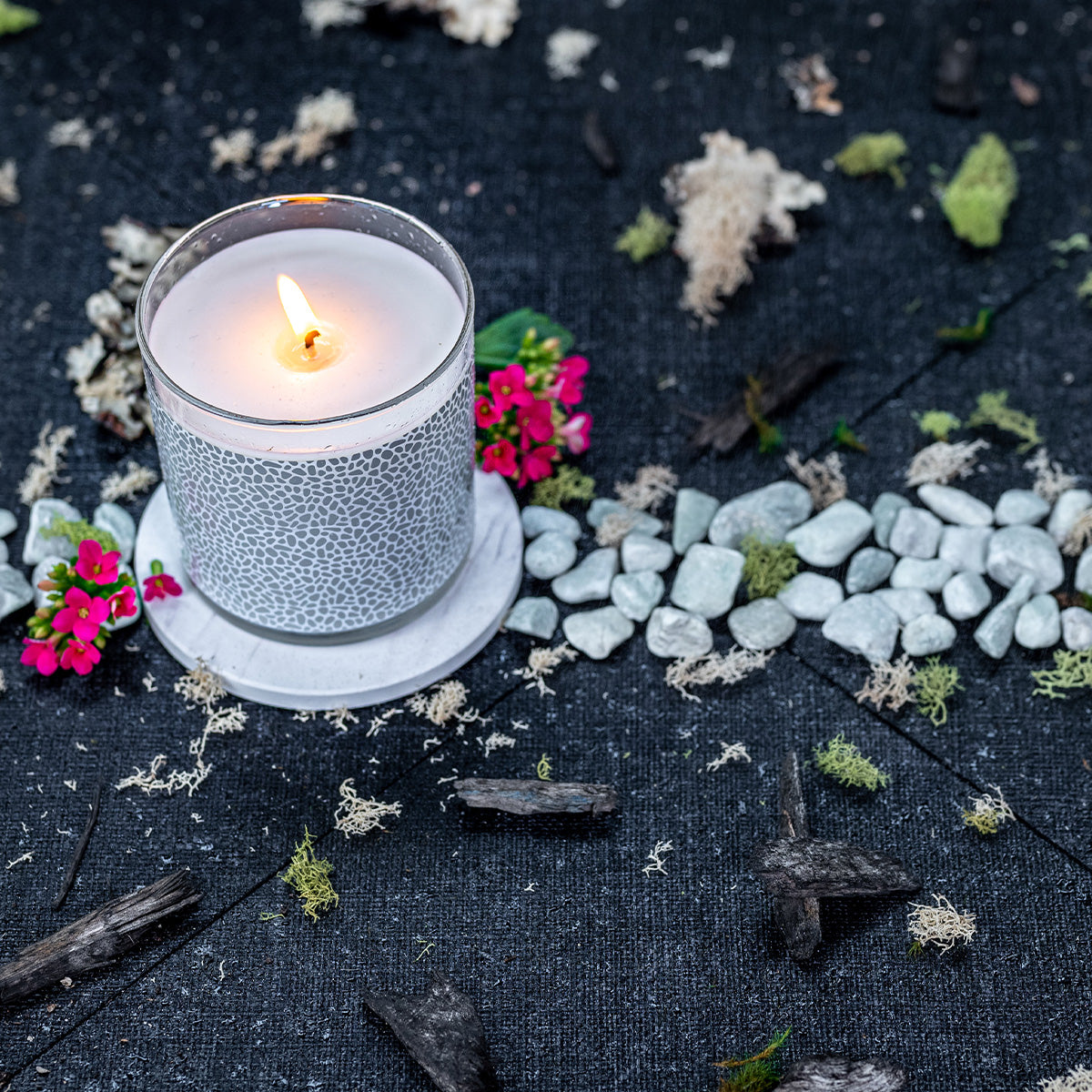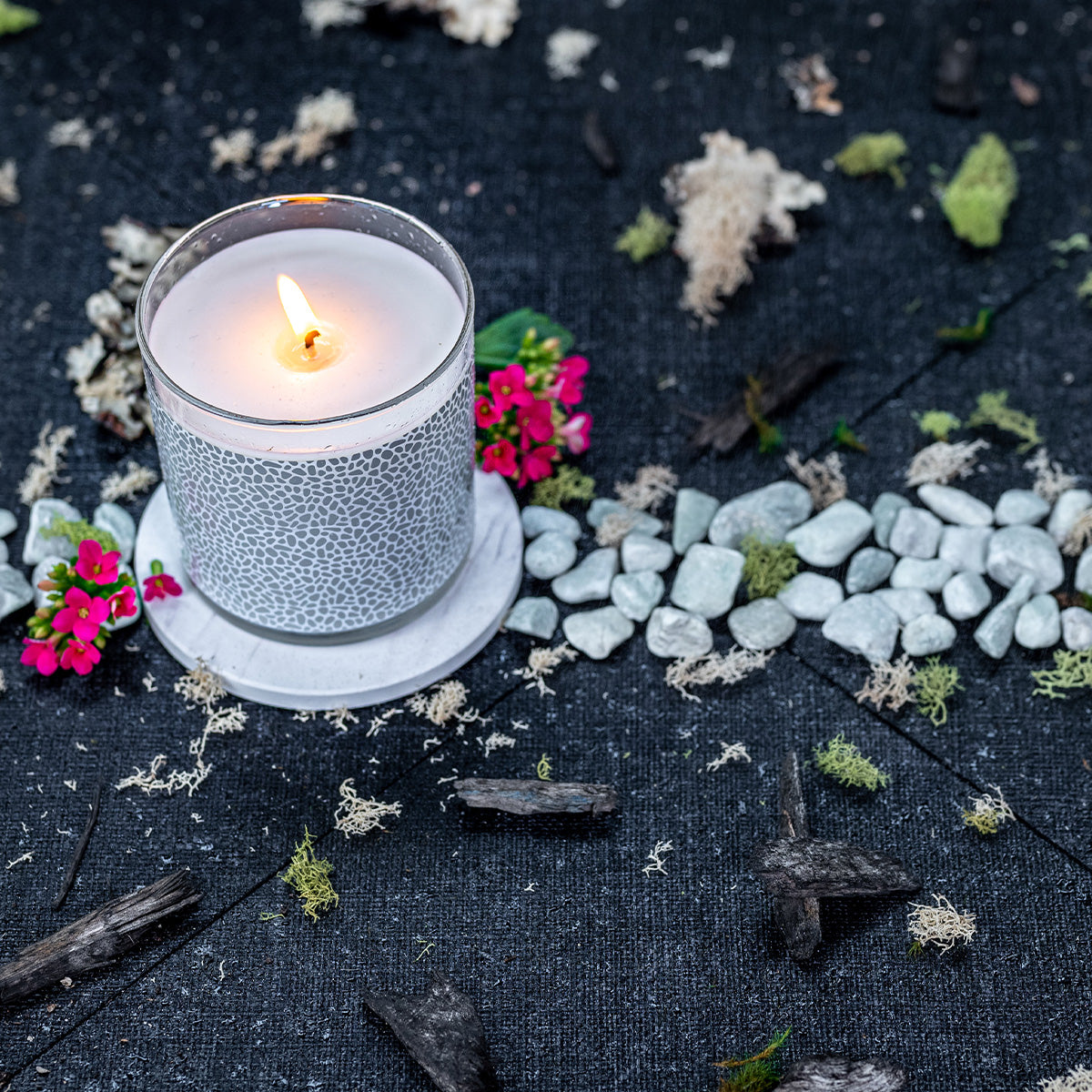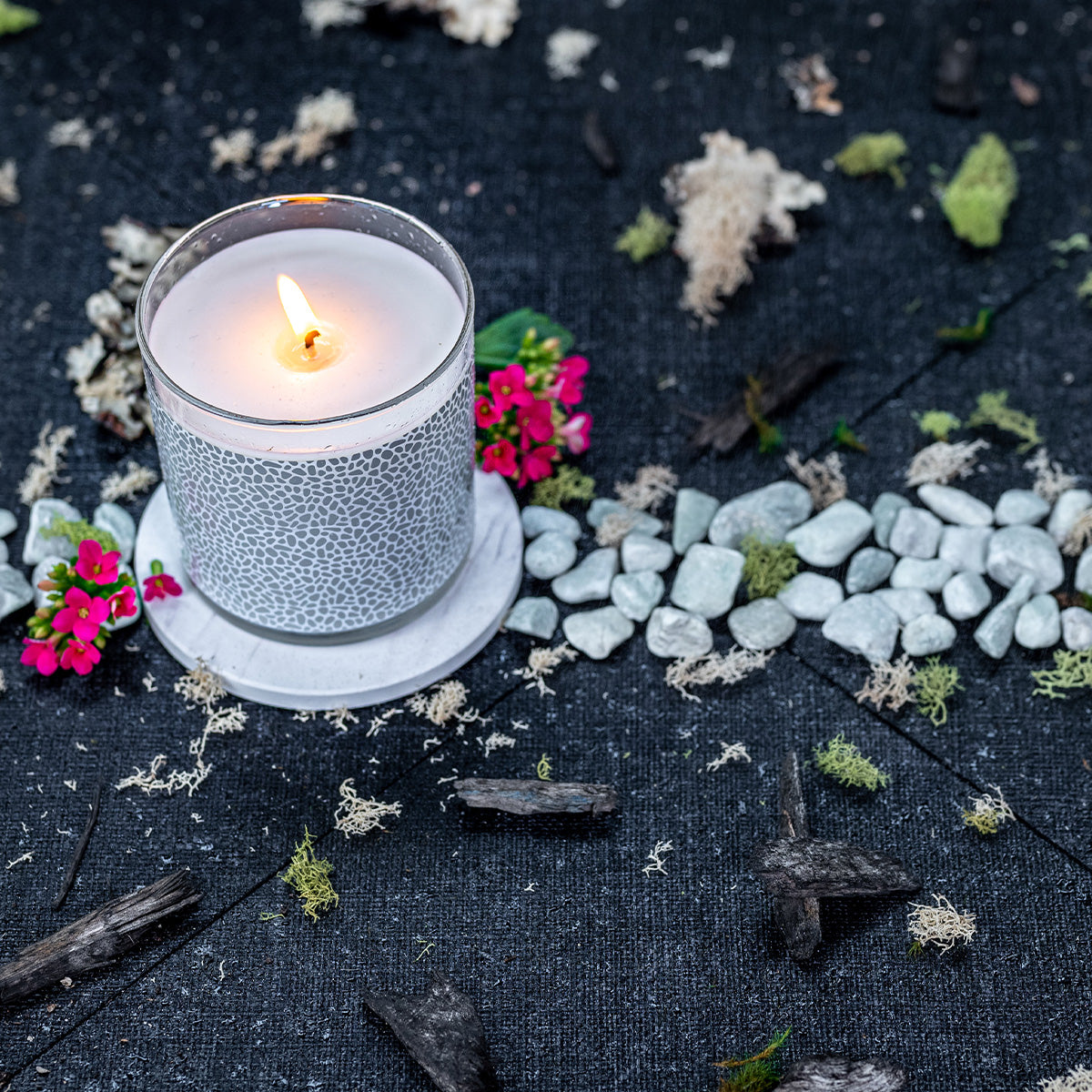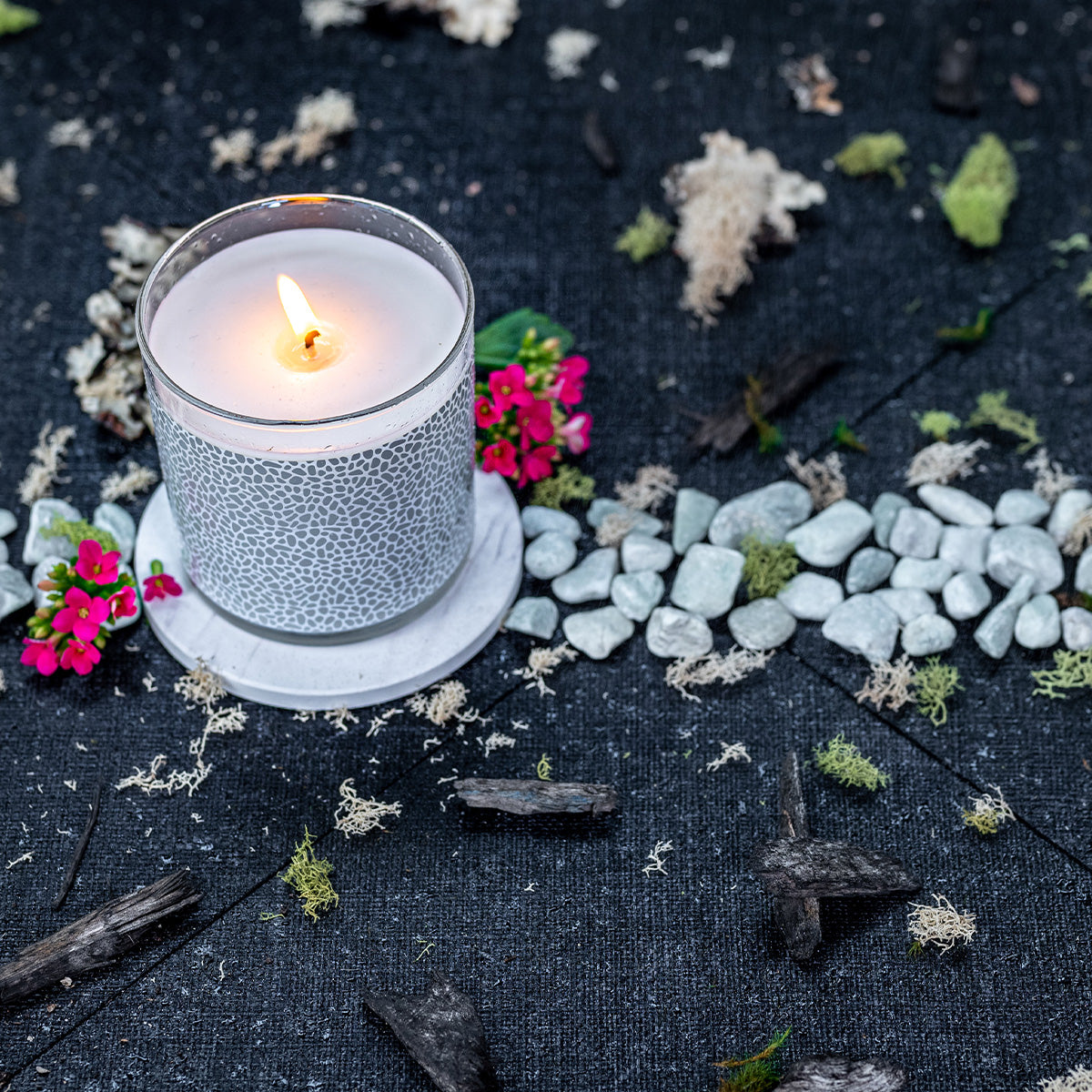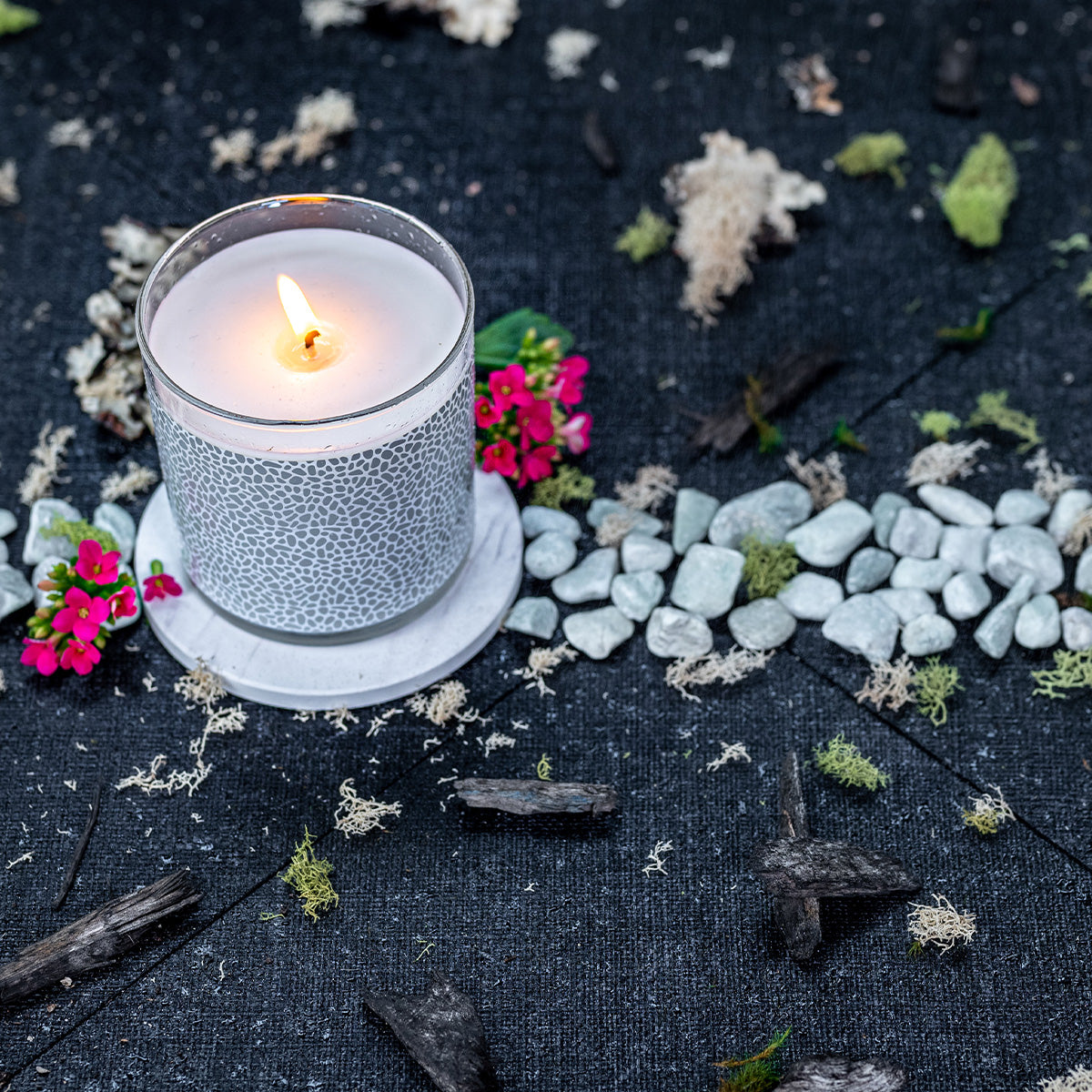 Our Pebbles candle takes you to the old cobblestone streets of Europe, with dew-kissed flowers bursting from the window boxes and historic woods dotting the paths.
Each candle includes a limited edition Pebbles swatch card personally signed by Ron Chereskin.
FILL WEIGHT
9 oz / 255 g
DIMENSIONS
3.25"d x 3.5"h

BURN TIME
55 hours
SCREEN-PRINTED ARTWORK
The artwork is adapted and permanently screened onto glass using a proprietary 4-color process. Once used up, the glass is washable and reusable.
MADE IN THE USA
We source all components from US suppliers and use soy blend wax for a clean burn. Like all of our candles, Pebbles has a lead-free wick, high-quality fragrance, and is free of parabens, phthalates, and sulfates.
Morning Dew + Bougainvillea + Amber Woods
Do not trim the wick for the first burn
To prevent tunneling, allow at least 2 hours ensuring the melt pool covers the top of the candle
After the first burn, trim the wick each time to ~1/4"
Do not burn more than 4 hours at a time
Keep out of reach of children and pets
Always burn on a non flammable surface
Never leave your lit candle unattended
Do not burn below 1/2" of wax on the bottom to prevent damage to surfaces
Smells like the flower-lined cobblestone streets of the world's old cities
Morning Dew + Bougainvillea + Amber Woods
—Ron Chereskin