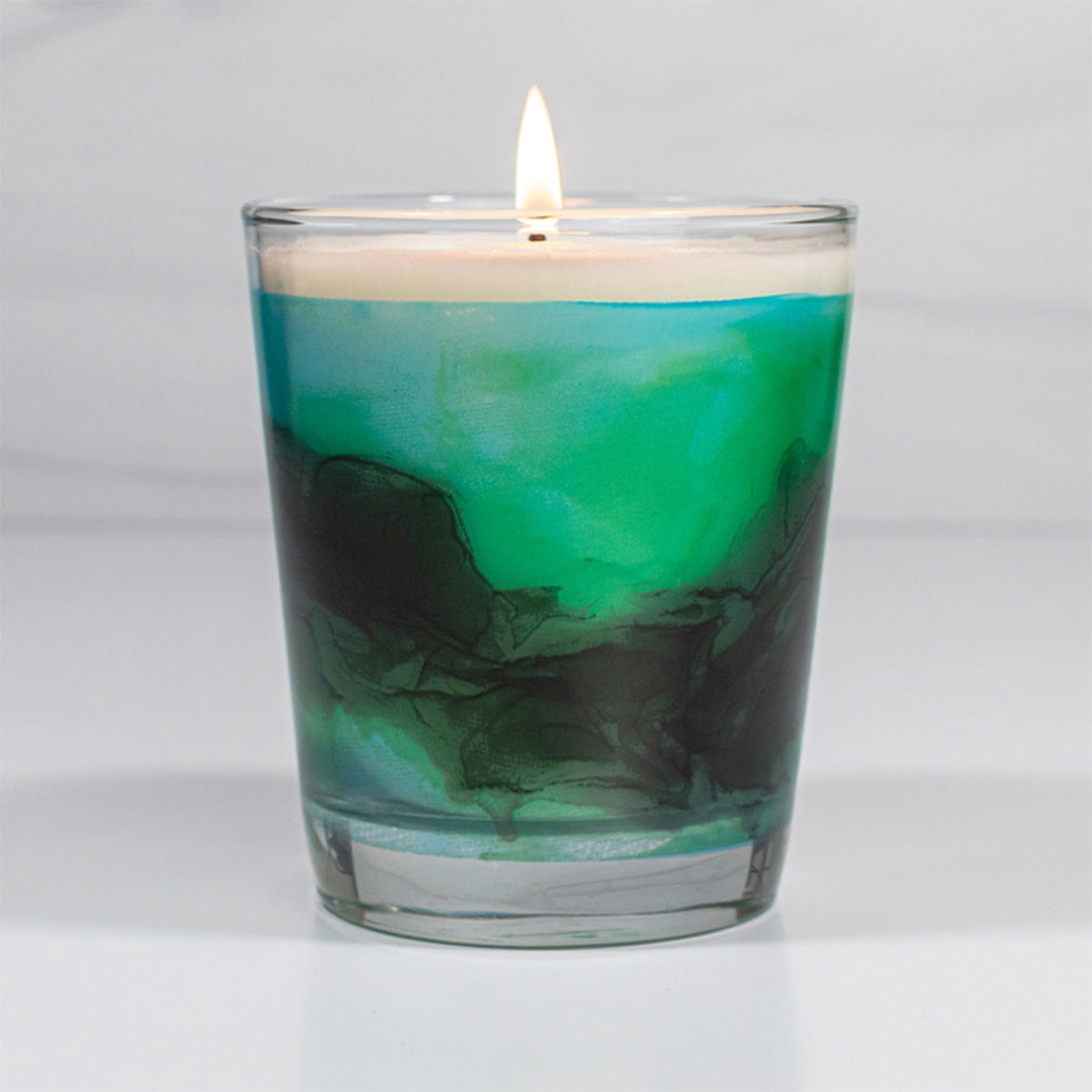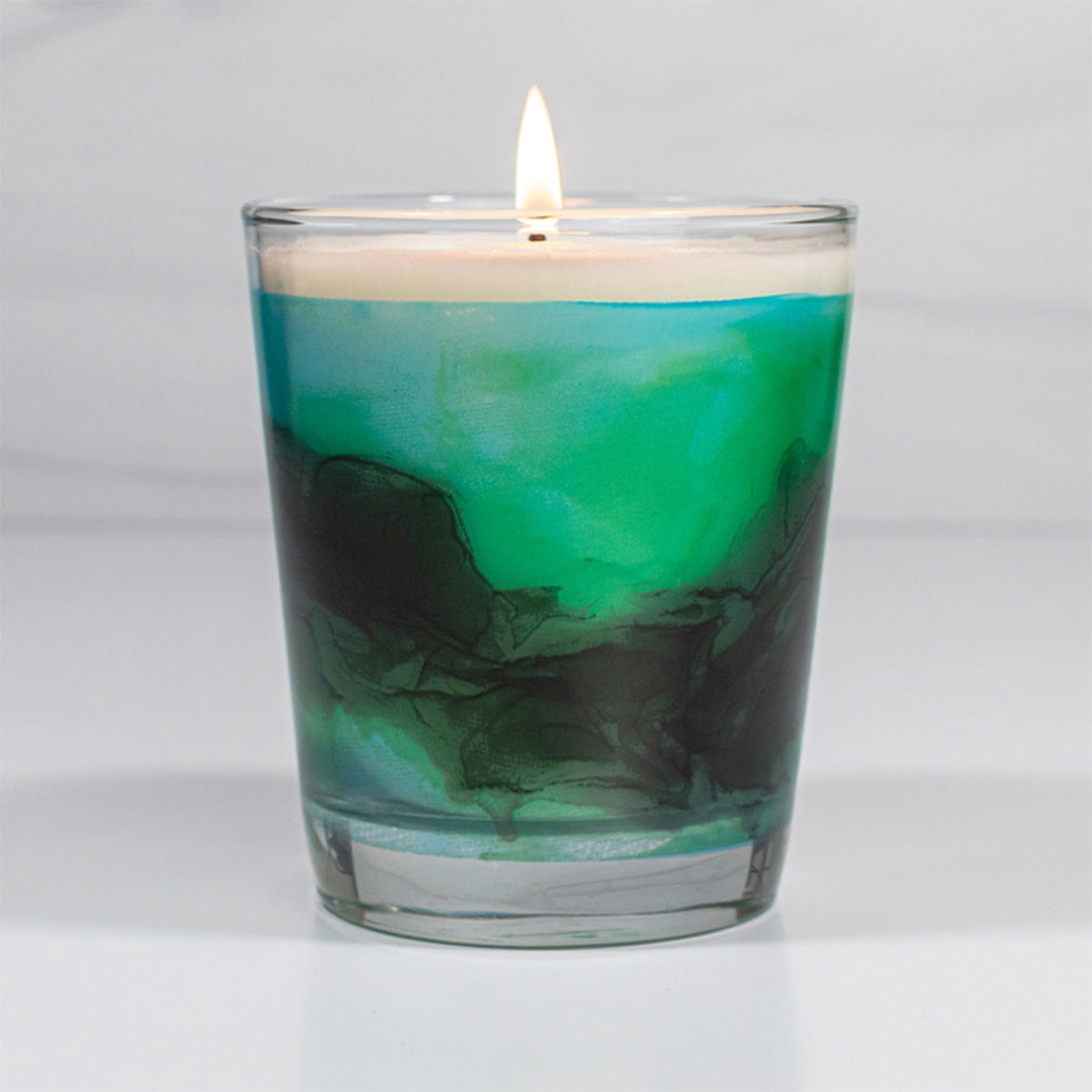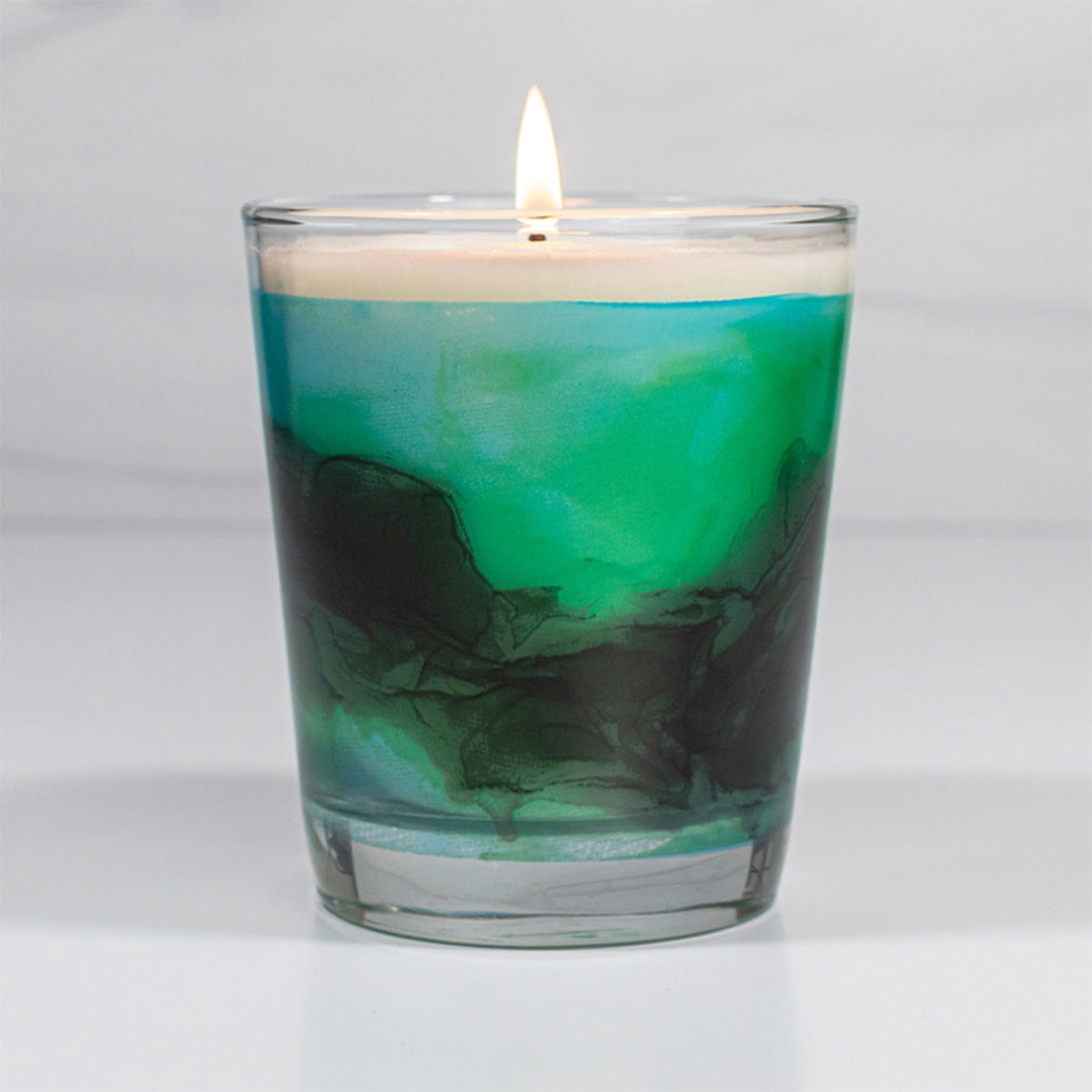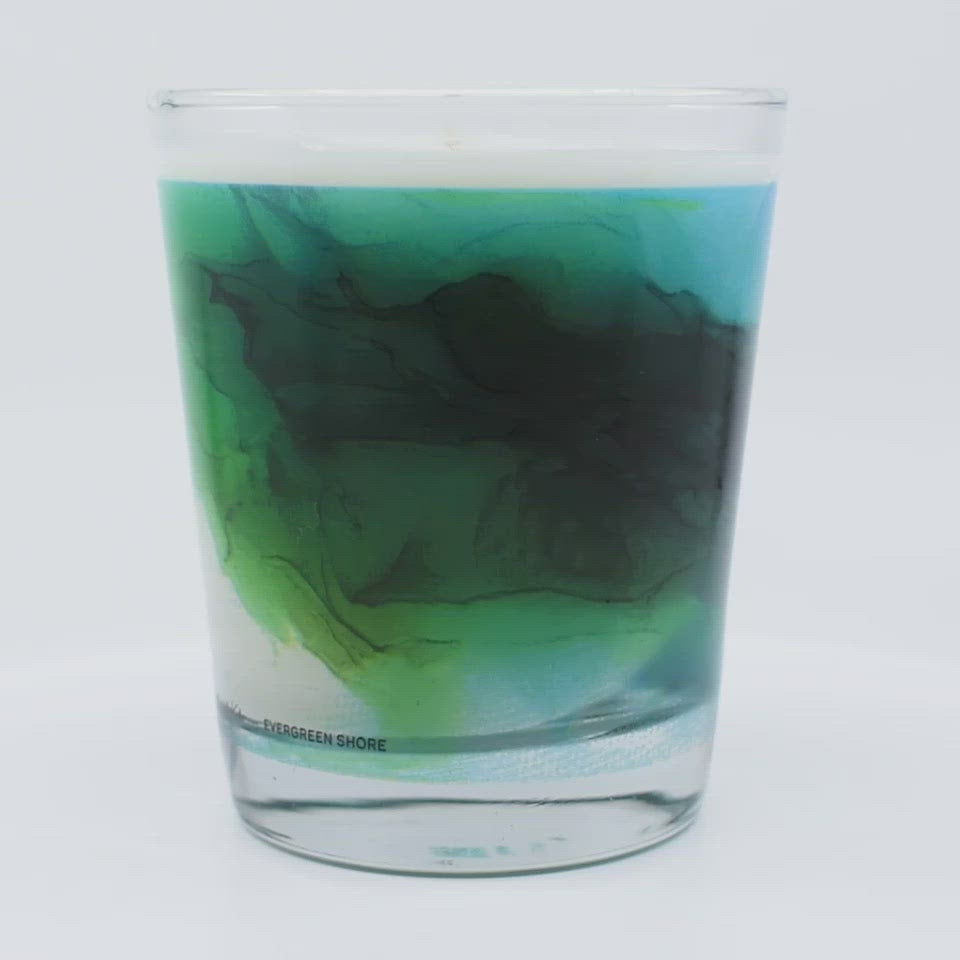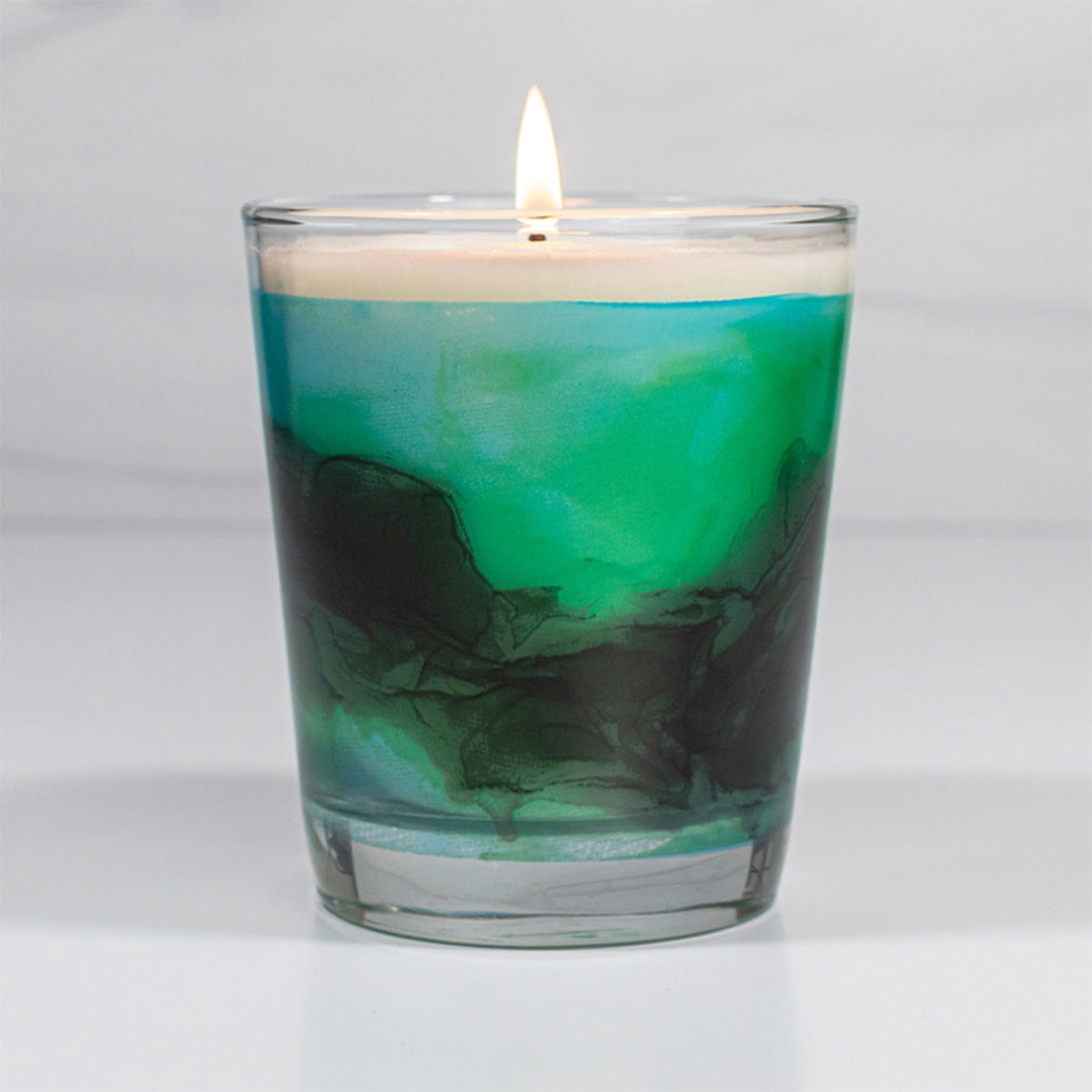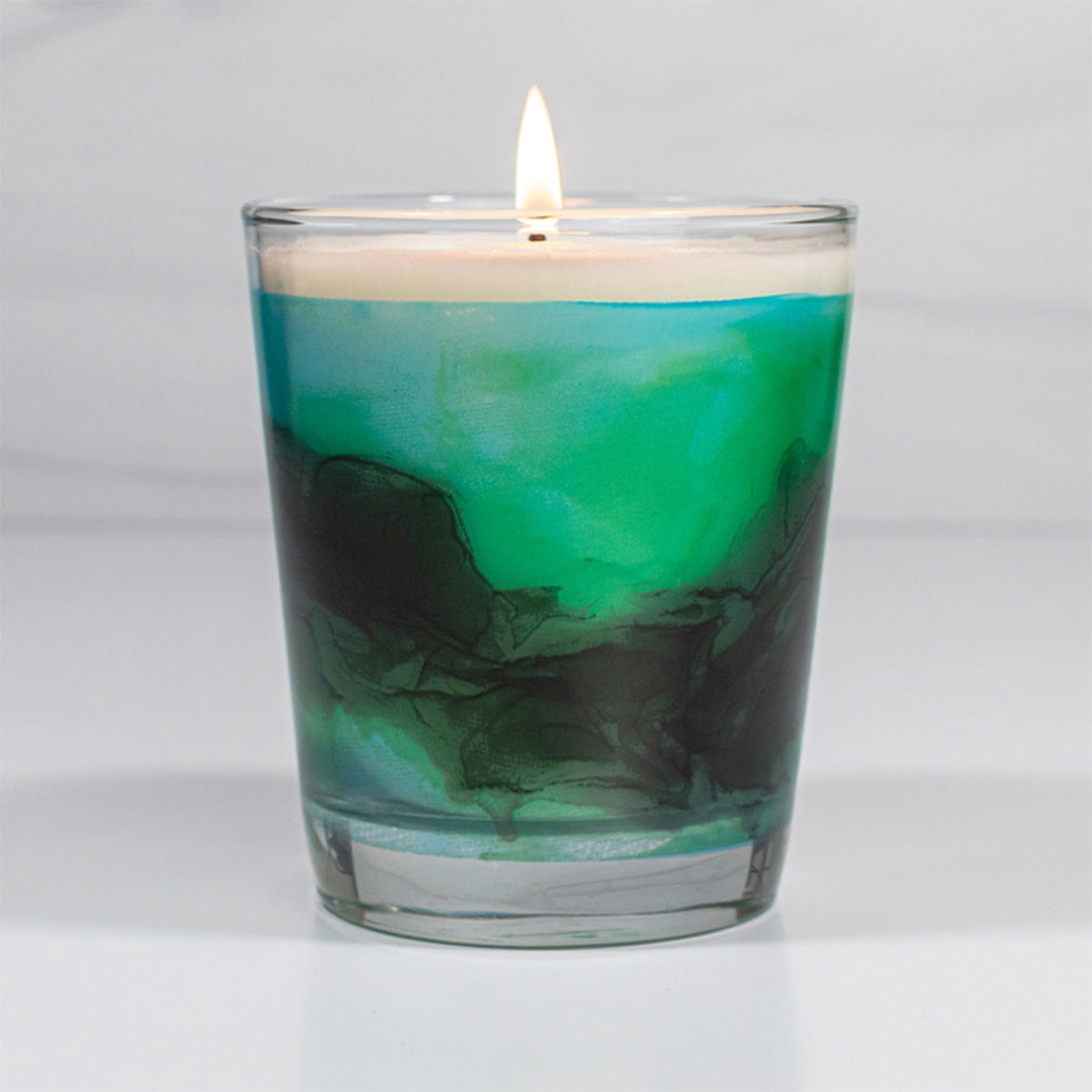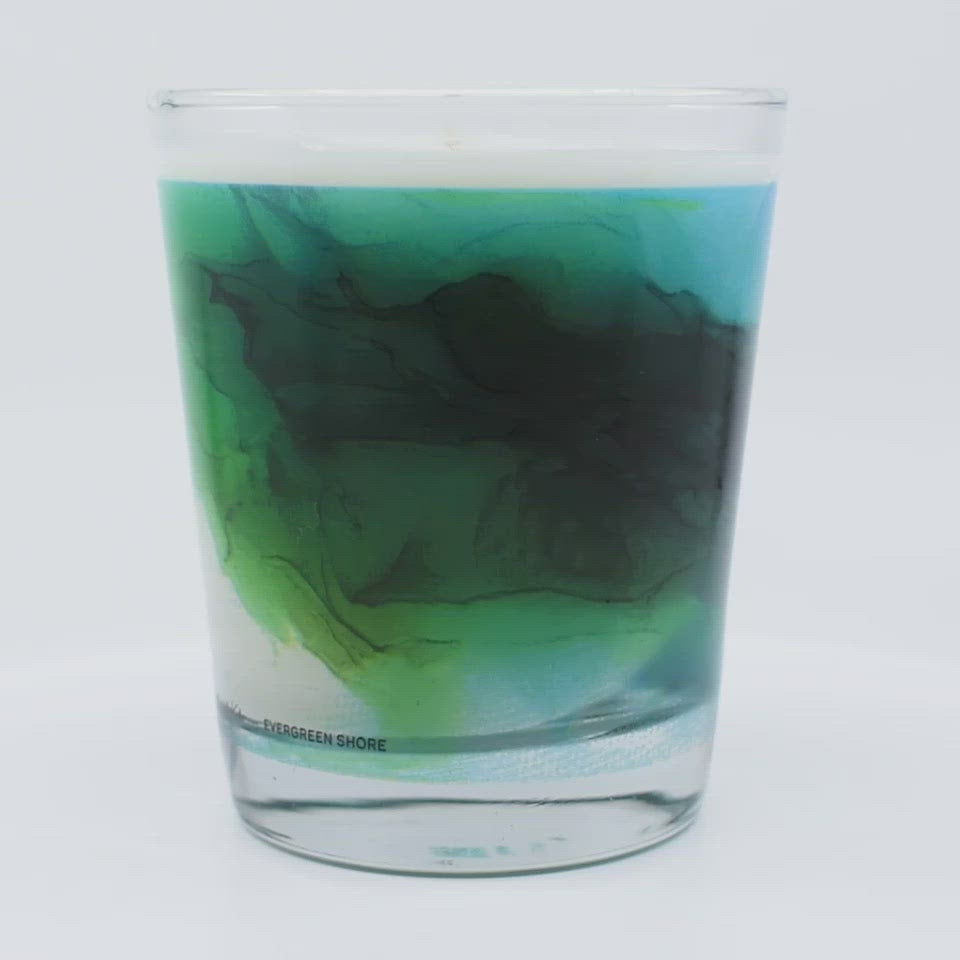 THE ALCOHOL INK COLLECTION
Our Evergreen Shore candle puts you in a serene lakeside forest breathing in the fresh mountain air. Notes of mountain cypress and cedarwood are blended with smoky fir balsam and gentle mist from the lake.
FILL WEIGHT
10.5 oz / 297 g
DIMENSIONS
3.4"d x 4"h

BURN TIME
60 hours
SCREEN-PRINTED ARTWORK
The artwork is adapted and permanently screened onto glass using a proprietary 4-color process. Once used up, the glass is washable and reusable.
MADE IN THE USA
We source all components from US suppliers and use soy blend wax for a clean burn. Like all of our candles, Evergreen Shore has a lead-free wick, high-quality fragrance, and is free of parabens, phthalates, and sulfates.
Mountain Cypress + Cedarwood + Fir Balsam
Do not trim the wick for the first burn
To prevent tunneling, allow at least 2 hours ensuring the melt pool covers the top of the candle
After the first burn, trim the wick each time to ~1/4"
Do not burn more than 4 hours at a time
Keep out of reach of children and pets
Always burn on a non flammable surface
Never leave your lit candle unattended
Do not burn below 1/2" of wax on the bottom to prevent damage to surfaces
Smells like the fresh mountain air of the Canadian Rockies
Mountain Cypress + Cedarwood + Fir Balsam
—Elizabeth Karlson